Robert Browning published My Last Duchess in 1842 in a volume of poetry called Dramatic Lyrics. While the work is held in high regard nowadays, at this time in Browning's life, he was already suffering from bad reviews of a few earlier works and the volume was not very popular. The monologue, spoken by 'Ferrara', begins with the line: "That's my last duchess, painted on the wall". That's how we know right off the bat that the speaker is a Duke. The next line: 'looking as if she were alive' tells you that she's not.

If you do not know this Robert Browning poem, you might want to go and listen to it before reading the rest of this article, or risk the article influencing your impression of the poem when you do read it.

The Italian family of Este, Lords of Ferrara, were created Dukes of Modena and Reggio, and also became Dukes of Ferrara in 1471. In 1597, they lost the succession of Ferrara itself to the Papal States, when the last Duke, Alfonso II, died with no heir. Alfonso did name his cousin Caesare as his heir, but Ferrara was lost to the Papal States all the same. Caesare was still the Duke of Modena and Reggio. There were 5 dukes of Ferrara, but only Alfonso II had a wife who was rumored to have been poisoned, and otherwise fits the profile of Robert Browning's poem.

Alfonso d'Este was born on November 22, 1533, almost 3 centuries before Robert Browning. He was the oldest son of Ercole II d'Este, whose mother was Lucrezia Borgia, the illegitimate daughter of Pope Alexander VI. Thus, Alfonso was a Pope's great-grandson.
by ALGERNON SWINBURNE (1837-1909)
IN the fair days when God
By man as godlike trod,
And each alike was Greek, alike was free,
God's lightning spared, they said,
Alone the happier head
Whose laurels screened it; fruitless grace for thee,
To whom the high gods gave of right
Their thunders and their laurels and their light.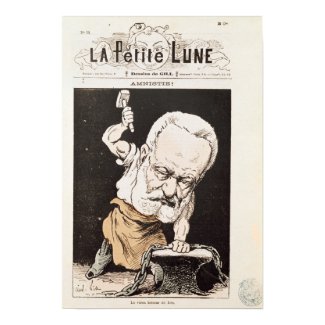 Sunbeams and bays before
Our master's servants wore,
For these Apollo left in all men's lands;
But far from these ere now
And watched with jealous brow
Lay the blind lightnings shut between God's hands,
And only loosed on slaves and kings
The terror of the tempest of their wings.